Maintaining a yoga practice can be a great way to reduce stress, stay in shape and calm the mind. You may have tried yoga before, or you might be a yoga-pro. Either way, the good news is that you don't have to be an expert to experience the benefits of yoga for stress relief.
If you've experienced more than a little stress from work and family and well, life, then try these five yoga poses to clear your head and unwind your body.
Extended Puppy Pose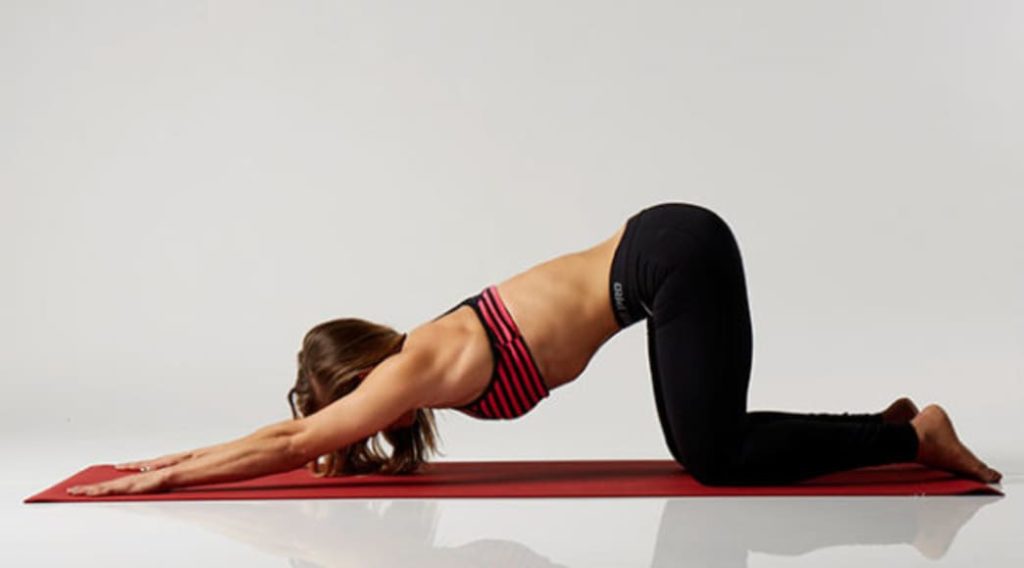 Featured image provided by Oxygen Magazine
Healthy Eating for Stress Relief
Yoga for stress relief is a great way to start feeling calmer on a daily basis. We highly recommend yoga as well as other regular exercise for immunity, building strength, flushing out toxins and maintaining a healthy mindset.
In addition to exercise, one of the best ways to prevent stress is to make sure you're eating right!
Poor nutrition and eating junk food (especially sugar) has not only been linked to increased stress levels, but has also been shown to lead to depression.
At MariGold, we create snacks that have premium quality ingredients that are designed to treat your body well by helping you to feel full longer and keep your blood sugar levels in check.
Everything is low (or no) sugar and is non-GMO, gluten & soy free, grain-free, hormone & antibiotic free, gluten & soy free, sucralose & sugar alcohol free.
Our Protein Bars come in 17+ delicious flavors and are perfect for a quick protein boost with every bar containing 20+ grams of Truly Grass-fed Whey Protein Isolate.
We also have our own Grass-fed Whey Isolate Protein Powder that contains 26+ grams of 100% pure, cold processed and micro filtered protein for mixing in your favorite smoothies or drinks.
Our Fat Bombs are also a great choice with 11+ grams of healthy fats and grass-fed collagen for healthy skin and bones.
More Reading on Yoga and Stress Relief: