More than 50% of Americans over the age of 18 drink coffee every day which makes the United States the largest consumer of coffee in the world. What they don't know is that it's entwined with a long history of colonialism and slavery. The current use of child labor and unfair wages is why MariGold decided to use ethically-sourced coffee from Three Avocados.
Know Where Your Coffee is Coming From
Most of the worlds coffee comes from Latin America, Ethiopia, Kenya, Brazil, Vietnam, and Uganda where most of the workers on the coffee farm live below poverty. Because of the low earnings on the retail price of coffee, the farmers often utilize child labor. Parents desperate for money will pull their children from school and send them to work on the farm. In Brazil, their child labor is 37% higher than other coffee producing regions.
In Honduras, the workforce during harvesting season is 40% children. These children, as young as six years old, can end up working 10 hours a day. In Kenya, they can expect to earn only $12 a month.
With the exploitation of  child labor, it should be no surprise that modern day slavery is also rampant in the industry.
Many workers are enslaved through owing debt. They are required to work in order to payoff their debts. This often happens on plantations that have a permanent workforce. Workers must pay the plantation owners for essential goods, rent, and other items. With their low wage and the inflated prices, they end up in a never ending cycle of debt that they must repay.
In 2016 Nestlé acknowledged that slave labor is a risk regarding their Brazilian suppliers. They stated that they couldn't guarantee slavery and human rights abuses weren't used on the coffee farms they purchased from.
These human rights violations include animal-like living conditions. These workers not only lack access to clean water, but are continuously exposed to dangerous pesticides due to the lack of proper equipment. Banned by the EU due to their toxicity, the pesticide Brazilian coffee producers use has been known to cause Parkinson's-like symptoms to those that come into contact with it.
The Three Avocados Difference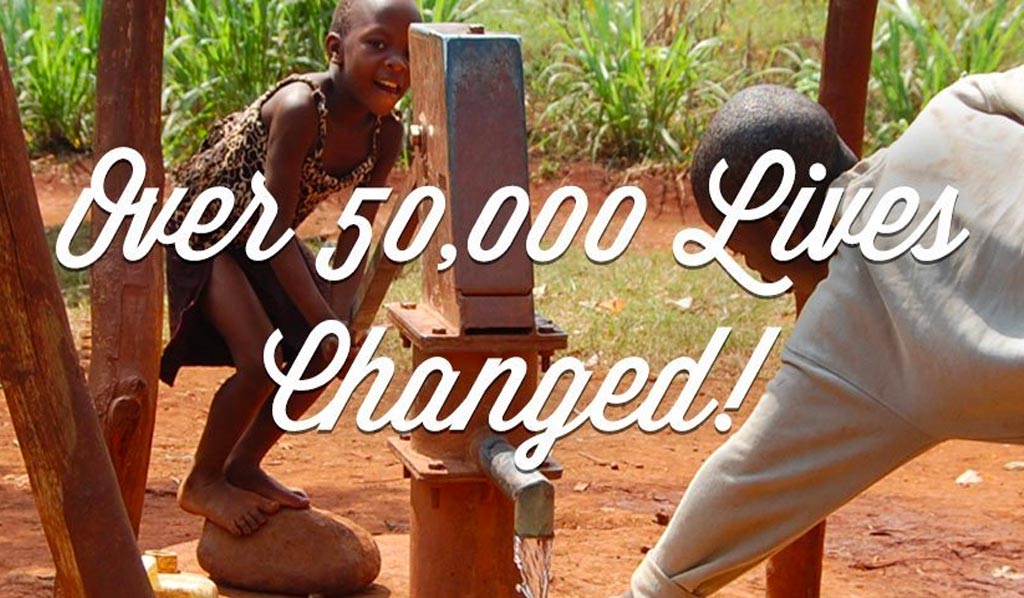 MariGold chose Three Avocados, a supplier of ethically-sourced coffee, to be their supplier. Grown in Uganda and Nicaragua by small farmers, the coffee is high-quality and guaranteed to have been produced by workers who are paid a living wage. In addition, the fair wages paid to the workers helps boost their local economies.
This non-profit company donates 100% of their net proceeds provide clean drinking water throughout the world. The decision to provide water was not taken lightly. Right now, over 600 million people on this earth do not have access to clean, safe drinking water. About 63 children die in Uganda each day from lack of clean water. The small bodies of many children aren't prepared to deal with the various bacteria, parasites, and diseases in unclean water. Many children die from diarrhea and dehydration.
In many countries, including Uganda, it is the job of young girls and women to collect water for their families. This often times means walking four miles or more to the nearest water source, and returning with a 40 pound jerrycan full of water.
Clean water gives a village hope. Young girls are able to attend school instead of spending hours collecting water. Young boys and girls are no longer too sick or weak to attend school. A better education leads to an opportunity to earn a better living. Clean water is the first step to education, to the economy, and to ending poverty. Clean water is hope.
Find Three Avocados' ethically-sourced coffee beans in the Espresso MariGold bars.