I mentioned a few weeks ago how special we feel when you take time to send us notes of encouragement or words of praise or just to let us now that you love our bars!
I wanted to share with you one such note from our friend Amy
Amy sent us a note which I'll share with you in just a second but she also included a hand drawn "review form" of our bars and it is awesome!!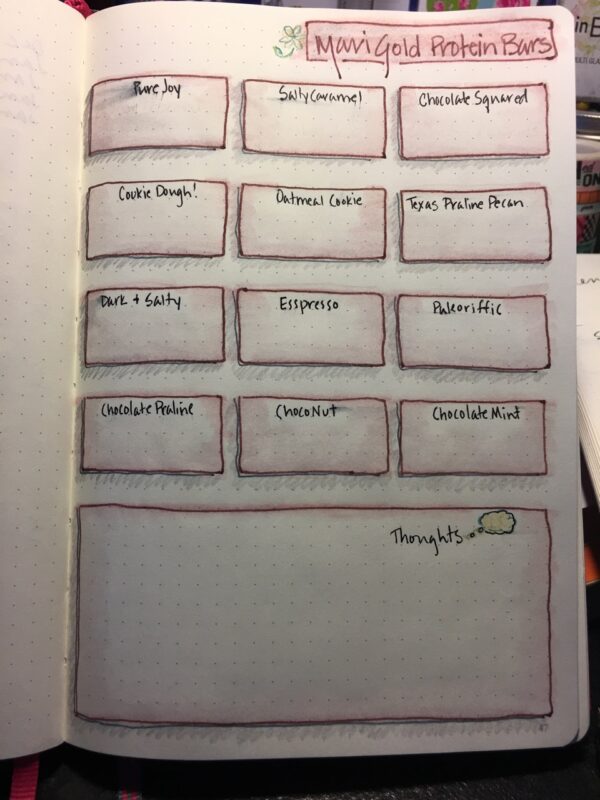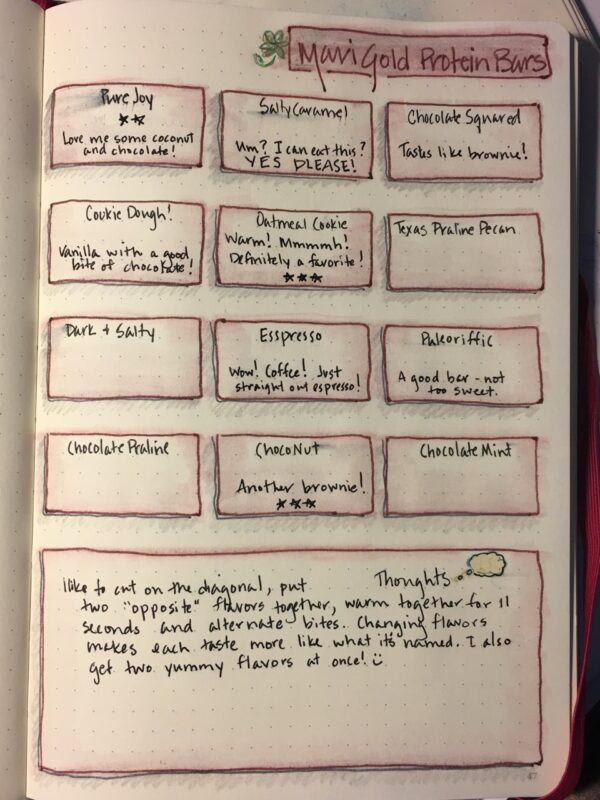 Here's Amy's note:
"Recently, I had to change my diet due to some health reasons (isn't

that always the reason?) and have really been struggling with my heavy

protein days. With a very busy day, it's difficult to find time to

cook or even sit down to a meal sometimes. When I started searching

for a protein bar that would fit in to my new diet guidelines, I found

that most, if not all, didn't.

I came across your bars on Amazon and read through the ingredients list and got hopeful.

Then I read through the customer reviews and got EXCITED!

I ordered your sampler pack this Tuesday (Jan 30) and waited with anticipation for Feb 1-3 to come.

I was nearly bouncing in my chair when I got the Amazon text alert that

the bars had shipped and then DELIVERED on the first! I was giddy like

a little kid who knew there was a special treat waiting at home! I was

not disappointed. 

THANK YOU for the treasure of your talent! I'm so grateful to have

some options now and to enjoy a "yummy treat" on the days that are hectic.

(And maybe even the days that aren't so hectic!)

A side note: When I saw the comments about the hand-written note, I

thought it was sweet and I was secretly hoping that such a note would

be in MY order.  I felt like a little kid opening a lunchbox and

seeing a note from Mom when I saw my name on the ziploc bag and the

handwritten comment on the order sheet. It's the perfect touch.

Thank you!

Amy"
We can't tell you how great it makes us feel that someone would, not only take the time to draw such a cool graphic to review our bars but then take the time to write us a sweet letter of encouragement and support!  When we hear things like this from all of you it really fuels us!  It lets us know that what we're doing really does have a cool impact on peoples lives!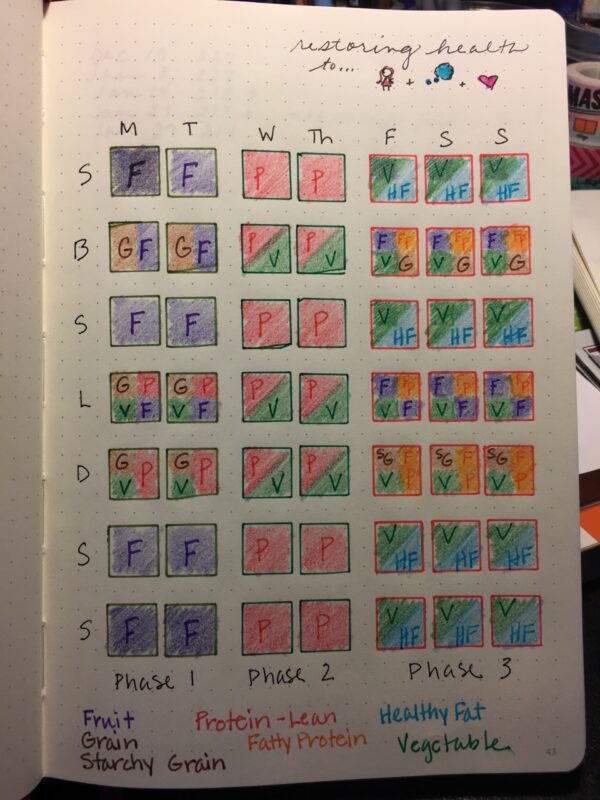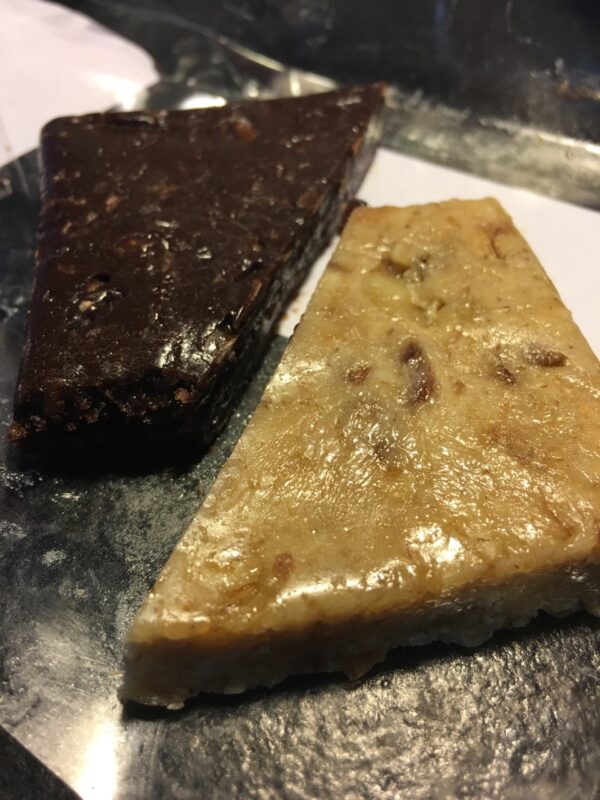 Amy also wrote:
"You brightened MY day, too!  I'm definitely keeping track of the ones we (the 5 of us) love!  So far – we love them all! 

I keep a little personal journal and below is my new Marigold Bars page.   You are officially part of my life. 

And you can see from my prescribed eating plan, that my heavy protein days really need some variety in flavors. I have a SWEET tooth! I love splitting my bars and sharing with my husband so I can have two flavors at once. 

Thank you for the note! Please give EVERYONE a big hug for me and tell them, "THANK YOU! Thank you for helping to make such a yummy snack for me and the rest of the MariGold Munchies!" 

Amy
Thanks so much Amy!!
We will continue to do our best to bring you the best product and customer service we possibly can.
Don't be afraid to drop us a line and let us know how our bars play a role in your life as well!
We always love to hear from you!
Cheers
Jacob L