Stuffed Chocolate Protein Cups
Erica (@ketobydesign) created this recipe for Stuffed Chocolate Protein Cups featuring our MariGold Salty Caramel and Cookie Dough protein bars! 
It's a creative new way to enjoy MariGold protein bars, especially if you love chocolate! 
Erica makes incredible keto-friendly recipes using her favorite keto products and her own unique combinations.  She shares her recipes on her popular Instagram, so be sure to check it out for more delicious recipe ideas!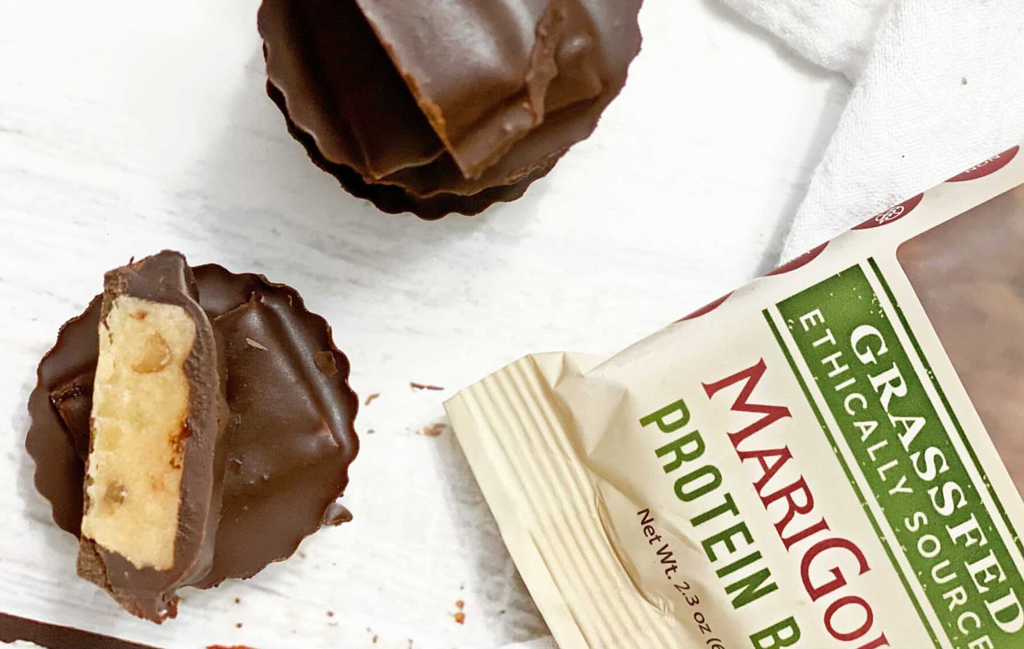 "(MariGold Bars) are delicious on their own but I couldn't fight the urge to dunk them into chocolate and thus this recipe was created." 
– Erica (@ketobydesign)
Melt 1/2 cup of sugar free chocolate chips, I opted for dark chocolate. These bars are sweetened with stevia and I didn't want the chocolate to make the recipe TOO sweet, so it's def the way to go IMO.
When the chocolate is melted add a thin layer to the bottom of your silicone cup mold.
Cut up the protein bars into squares, I got 9 pieces out of each of my bars and they fit perfectly. Add 1 piece into each cup and cover in chocolate.
Let the chocolate solidify or if you're like me, pop into the freezer and they will be ready to eat in about 5 minutes.
Feel free to try this recipe with your choice of 
MariGold Protein Bar
 flavor. Share with us your favorite combo!