If you're anything like me, this time of the year just doesn't seem right without the smell of pumpkin spice wafting through the air. And, when you combine that with smell of fresh cut apples… oh my!
In today's post, I'd like to show you how to take a Ginger Spice Pecan MariGold Bar and turn it into a scrumptiously delicious Spiced Apple Tart in under 10 minutes.
Since you're using a very low sugar Ginger Spice Pecan bar as the base, it's only a fraction of the sugar found in a typical apple crisp!
First, start with your bar…
Then, in a small dish, combine the following
Approx 1 TBL chopped apple (I like Honey Crisp)
1 tsp butter
1/2 tsp date sugar or brown sugar (or just use stevia)
4-5 drops of lemon oil, or 1 tsp lemon juice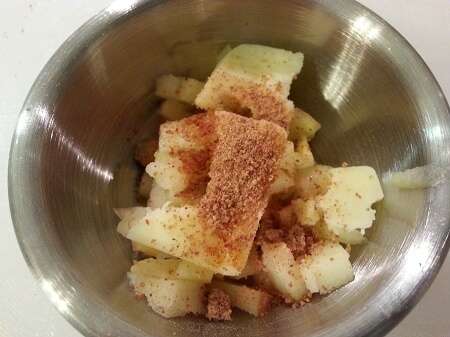 Sprinkle this mixture over the entire length of the smashed out bar…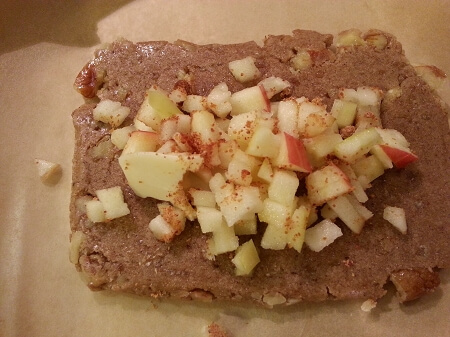 Then roll-up to form an apple-filled tube: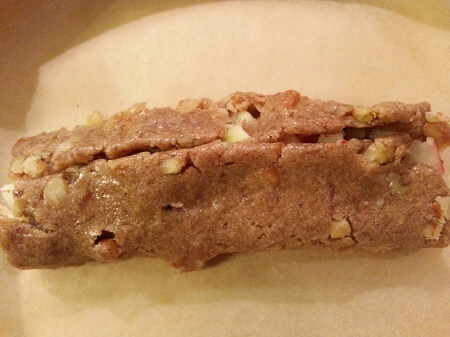 At this point, if you forgot to set the oven to 350, you can munch on the rest of your apple while you wait for the oven.
Otherwise, go ahead and put your pan in the oven, and bake for 5 minutes.
Remove from oven, and cut into 4 yummy, gooey pieces.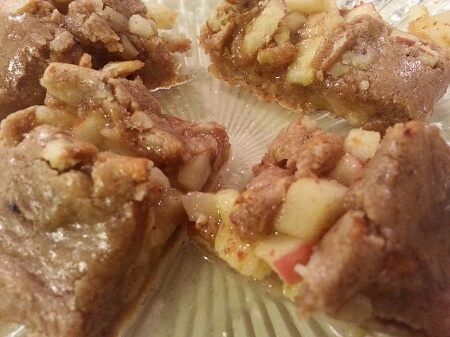 Whether you choose to share with a friend, or scarf the whole thing is totally up to you! Whatever you do… Enjoy!