August is a pretty special month for us here at MariGold.
Even though we started making bars in our kitchen earlier in the year, it was not until August 2012 that we became "official".
That's when we received our Food Manufacturer's License, and moved into our official "factory".
Now, don't get me wrong. Our first official factory was nothing special.
It was just 10 x 13′ room on the back of our house that had previously been a storage room.
But, since it was virtually impossible to find a gluten free commercial kitchen in our area, and demand for our bars was growing like crazy, we did what we had to do!
Back when we started, my dad, "Grandpa Riggs" was still with us.
And, although he was 100 yrs old at the time, Grandpa Riggs was our #1 Fan.
So, of course, he had to be there when we made our 1st batch in our new "candy factory" (as he called it). I think watching us make bars reminded him of his days packing and delivering raw milk, way back in the 1920's!
It was such an honor to have him come down daily, to observe, to taste test, and to cheer us on.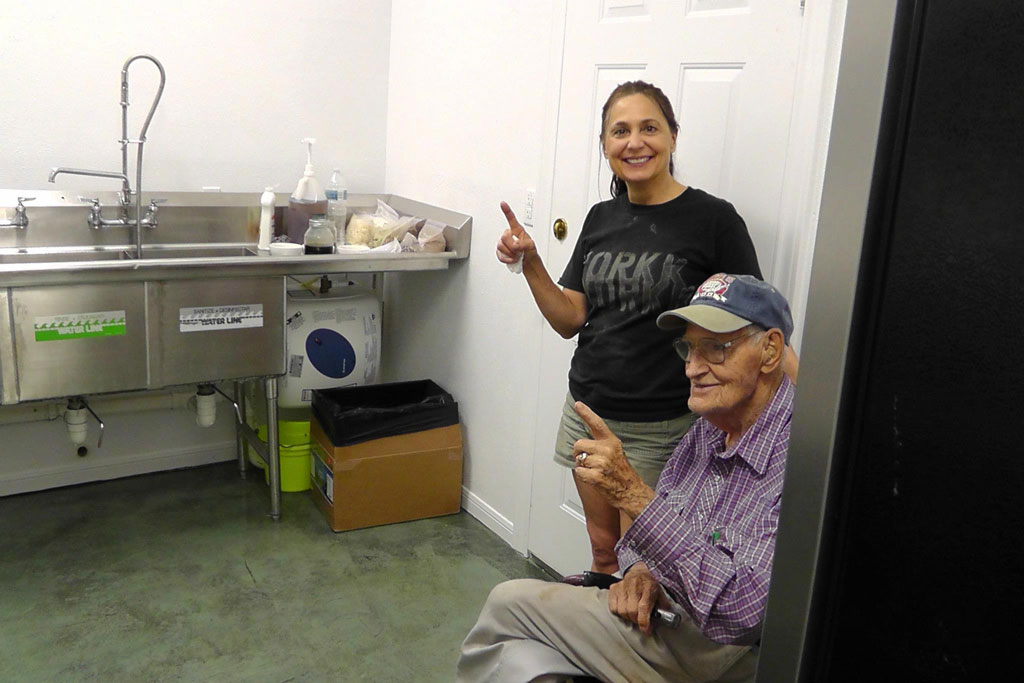 What an adventure it has been seeing the growth and changes in our company in the past 8 years. 
We now have 12 full time team members, a 2100 square-foot factory and a newly completed 2000 square-foot shipping department with climate controlled storage. And the capacity to fill any orders you throw at us. 😄
But… even though we've changed in the last 8 years, there's one thing that we will never change.
Our Quality.
We still hand-craft all our products fresh, in small batches using only the best ingredients.
Thanks for being a loyal customer.
You are why we're here.
Mari Ann Lisenbe
Owner and founder of MariGold Bars