Mocha Collagen Latte Ice Cream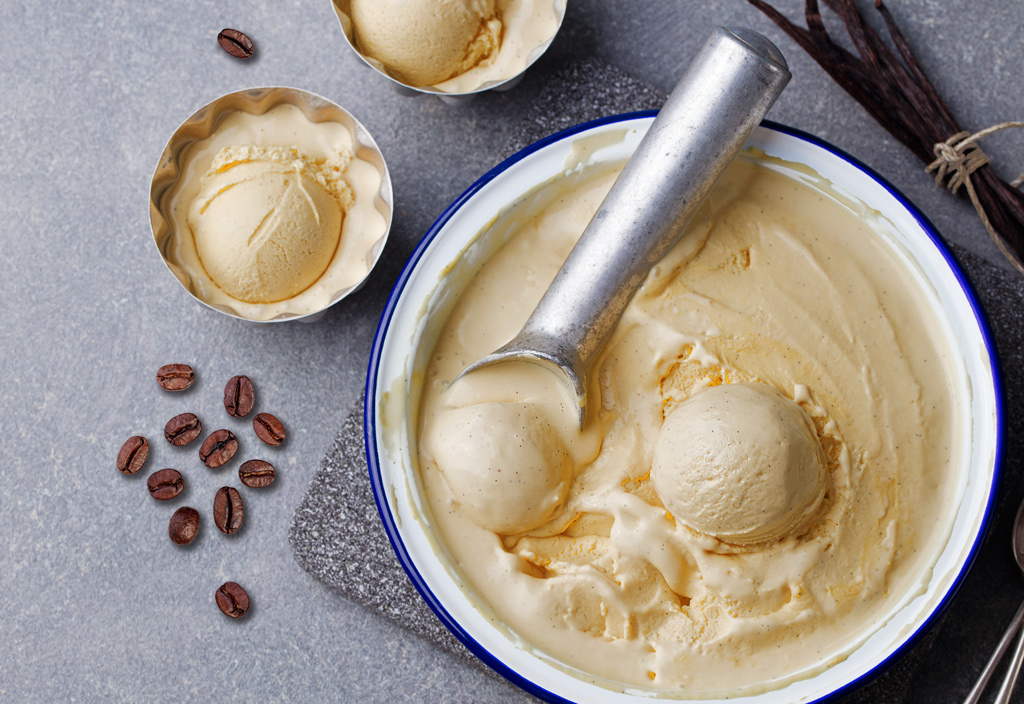 Jaime Seeman, A.K.A Doctor Fit and Fabulous (@doctorfitandfabulous) came up with the amazing idea to make ice cream with our MariGold Mocha Collagen Latte High Protein Coffee!
Mmm….Coffee Ice Cream! 
You can enjoy a delicious bowl of ice cream and get all the benefits of of a collagen boost for glowing skin and healthy joints and bones.
– Can improve skin health –
– Can help relieve joint pain –
– May help to prevent bone loss –
– Could boost muscle mass –
– Promotes heart health –
– Gut health –
** Note: This recipe contains raw eggs. Use at your own discretion. They can be left out. **
4 Egg Yolks
1/2 Cup Allulose
1 Cup Heavy Whipping Cream
1 Cup Unsweetened Milk
2 tsp Vanilla Extract
1/4 tsp Fine Redmond Salt
2 Scoops MariGold Mocha Collagen Latte
Mix ingredients together and put into an ice cream maker. Churn according to the manufacturer's instructions until ready!
Enjoy!