This guy here…he's got the right idea on how he likes to MariGold!
This is Liam.
He loves Marigold Bars, Spiderman, swimming, cowboy boots and Cookie Dough Bars!
His mom and dad are part of the MariGold family and they wanted to share this picture with y'all.
This gave me an idea.
I know I've had MariGold bars all over the world.
Sitting on the beach
At the top of a mountain
In a subway
On a plane
In a boat
Even on a horse!
What I want to know is where is your favorite place to enjoy your MariGold?
We want to know!
Is it in a canoe before you challenged some rapids?
Is it during a hunting excursion, on the tee at the 9th green, as fuel during a long bike ride….maybe it's simply in the quiet of the morning while you enjoy your morning joe!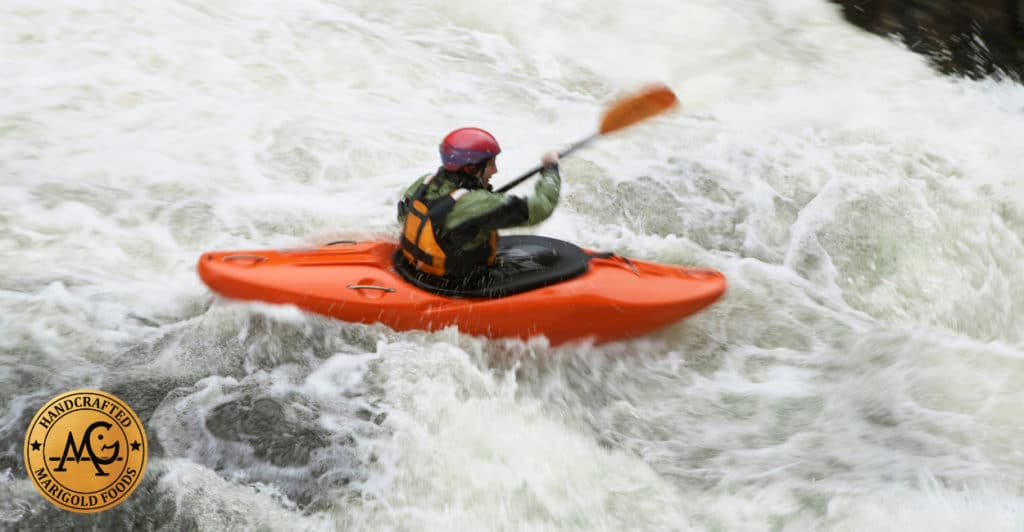 Enter for your chance to win!!
Share a picture of your favorite way or favorite place to enjoy your MariGold!
Post to Instagram, Facebook and Twitter and tag @marigoldbars  and #GOFORGOLD to enter for your chance to win!
This Saturday we'll select a lucky winner to receive a FREE MariGold GOLDPACK!!
Can't wait to hear about all the ways you love to enjoy your MariGold!
Get out there, get active, and BE GREAT!
Jacob L