Hey there!  Hope all is well. It's been quite a while since we've introduced a new MariGold Ambassador…
That being said, we're super excited to introduce our newest MG Ambassador!
Meet Danielle Schultz!
I asked Dani to share a little bit about herself and she was totally on board! It was so cool to get to know more about her…
What inspires her
Things that have shaped who she is
What makes her tick
Why she's passionate about health and fitness
I hope you take a few minutes to get to know her and her story!
I hope it inspires you. I hope it challenges you. I hope it may even change the way you think about health, fitness and life!
Hi, my name is Danielle.
My passion has always been in fitness and sports.
I was a dual sport athlete in high school…I played volleyball and was an all-state athlete for track.
I continued pursuing my dream and went on to play volleyball at the college level in Minnesota.
I ended up receiving a full ride to Blinn college, which led me to Texas (best decision ever).
After my first year at Blinn, I was considering transferring to University of Texas, University of Houston  or Texas A&M;  but due to some lingering injuries I decided to quit playing volleyball!
This was just after my sophomore year and that's when my coaching dreams began!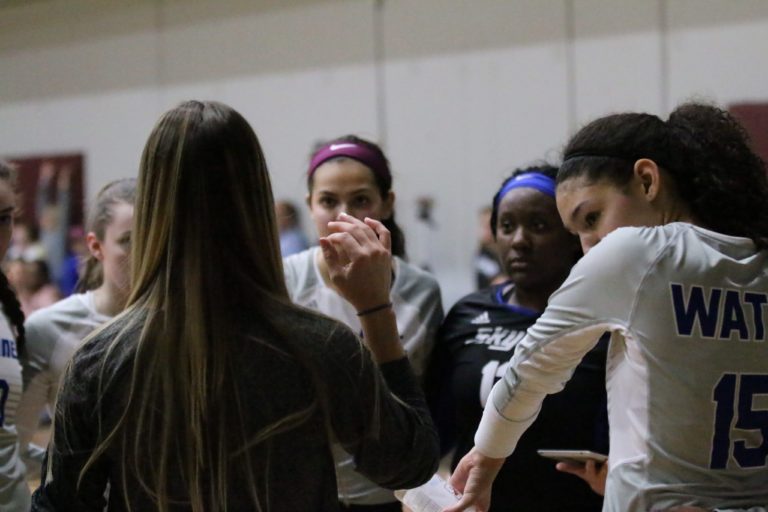 I Love Coaching!
At 20 years old I met with the club directors for Houston Skyline Juniors and received my first coaching role.
After 2 years of being an assistant, I was given the opportunity to become the head coach for our 17s team! That made me the youngest head coach in the club for a nationally recognized team.
I have been blessed with having the opportunity and I'm currently in my 5th season with this program.
I love being a coach to 17 year olds because you can transform their lives in so many aspects. I've been able to inspire girls who thought they'd never play in college.  Ultimately some of these same girls ended up receiving multiple letters from some awesome schools, to impacting their confidence levels both on and off the volleyball court.
I try to be a mentor to these girls because at their age you need more than just a coach.
They need someone who can relate to them, talk to them about college recruiting, what to expect when they get there…and often most importantly, believe in them!
I've been so blessed by the stories parents tell me!   
Stories about how their daughters look up to me, or how I inspired them in some way to pursue their dreams!
That's just some of the reasons why I love coaching!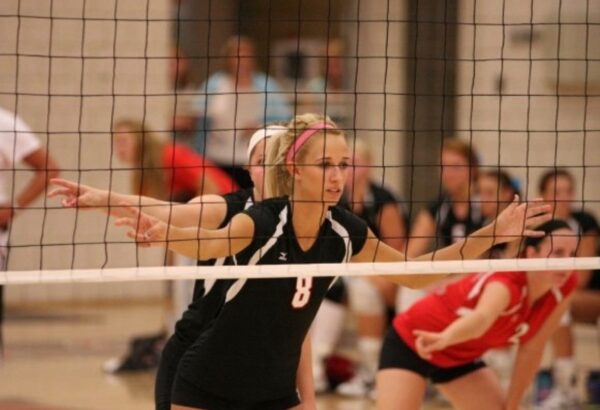 Life's Little Surprises! 
I recently had a health scare that transformed my outlook on life!
In March of 2016 (my senior year of college), I found out I had a blood clot in my chest.
I had no idea the severity of this until I was admitted into the E.R.  That's when I found out how scary my injury was.
Doctors told me I had a 3" blood clot in my subclavian vein (which connects directly to your heart)!
The doctors told me that if it hadn't gotten stuck, the clot would've gone into my heart and I would've died of a heart attack at 23 years old!
Later, I found out this injury was known as TOS syndrome, and it was caused by my years of playing volleyball.
I had 3 major cardiac surgeries and removal of 3 inches of my rib!          I can truly say that I'm blessed! Not just to still be here today, but to be doing what I love.
I was able to finish school during my recovery process and gradate from U of H with a degree in Sports Administration!
A New Dream,  A New Direction!
I competed in my first bodybuilding bikini competition July 2017!
I'd always dreamed of competing and it truly was a moment I will never forget.
Doing an event like that takes so much willpower, consistency, determination and self confidence!  I really fell in love with the journey/process of finding my own strength.
While training for my first show, I decided to join the League because the workouts were killer and I knew it would get me in perfect shape for my show.
Little did I know, I would fall in love with the place, the people, and the environment!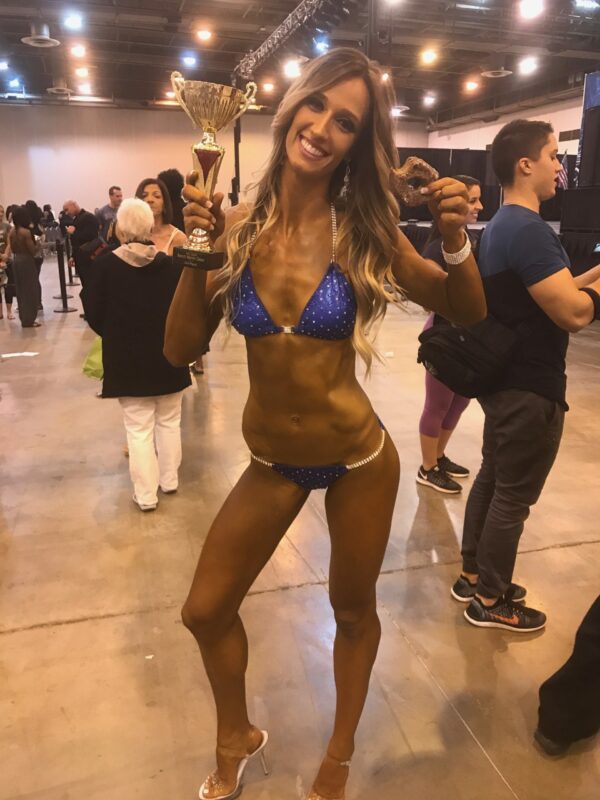 Starting in November 2017 I became one of the instructors at the League…and I'm loving it!
I love getting to help people in their fitness journey!
It's awesome to be able to use my own personal story to encourage them to know that anything's possible if you put your mind to it!
This journey called life has been incredible so far!
Filled with ups and downs, challenges and triumphs and I have a feeling that 2018 will be my best year yet!  
A Quick Note About MariGold…
I wanted to tell you a few of the reasons why I'm in love with MariGold Bars.
I'm constantly on the go, running from volleyball, to The League, to LA Fitness so protein bars are a perfect snack for me!
MariGold Bars are my favorite protein bars ever!
They taste amazing and it's almost like you're getting to eat desert after a workout!
They're packed with amazing ingredients and the macros fit perfectly with my competition diet so they are the best and first choice for my protein bar!