CHOCOLATE PROTEIN BROWNIES
(Gluten Free / Low Sugar / High Protein)
If you are maxed out on fattening foods from the holidays, don't worry, we have a tasty (and healthy) chocolate treat for you today!
These Chocolate Protein Brownies by Kat (@katalysthealth) are super chocolatey, made with whole gluten-free ingredients, are high in protein, and have no sugar added! They feature our premium quality MariGold Rich Chocolate Malt Whey Isolate Protein Powder along with clean, simple ingredients.
If you are one of those people who love healthy desserts and how amazing they make you feel, be sure to put these brownies on your "must try" list.
Enjoy them for breakfast, before or after a workout, or any time of the day!
Kat (@katalysthealth) creates simple recipes that are gluten free and super tasty! Be sure to check out @katalysthealth on Instagram for more unique, awesomely creative low-carb/keto recipes and treats.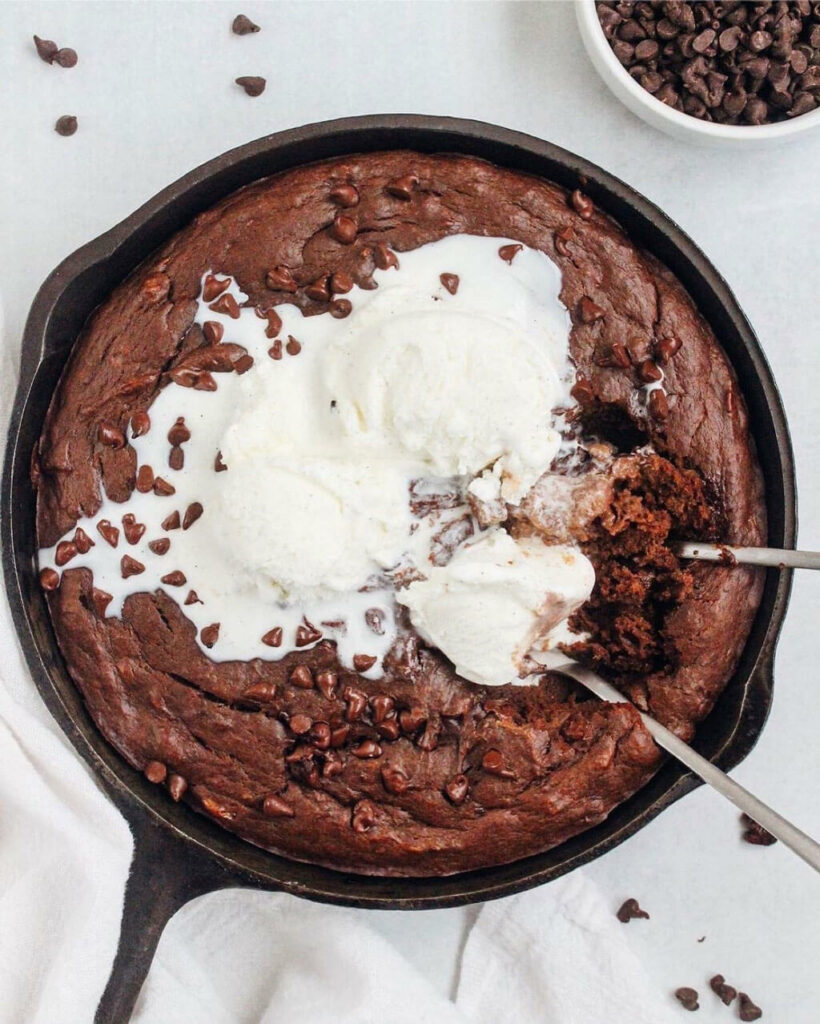 "Protein Brownies anyone? Why sacrifice goals for dessert when you can do both!"
– Kat @katalysthealth
1/2 cup almond butter
1/4 cup pumpkin purée
2 bananas, ripe
1 egg, room temp
1/4 cup cocoa powder
1/4 cup MariGold Rich Chocolate Malt Whey Isolate Protein Powder
1 teaspoon baking powder
1 teaspoon baking soda
Chocolate chips
Preheat oven to 350 degrees & prepare an 8inch skillet.
Mix together almond butter, pumpkin & bananas until smooth. Add egg & mix until incorporated.
Stir in cocoa powder, protein powder, baking soda & baking powder.
Pour into skillet, top with chocolate chips & bake for 18 minutes.
MariGold ingredients used in this recipe:
MariGold Whey Isolate is derived from sweet Irish milk given from Truly Grass-Fed™ cows who spend 95% of their time roaming freely and feasting upon the delicious green grasses of the breathtaking Irish countryside.
MariGold Rich Chocolate Malt Whey Protein Isolate has everything you want in a protein drink, and none of the things you don't!