Chocolate Mint Cheesecake Popsicles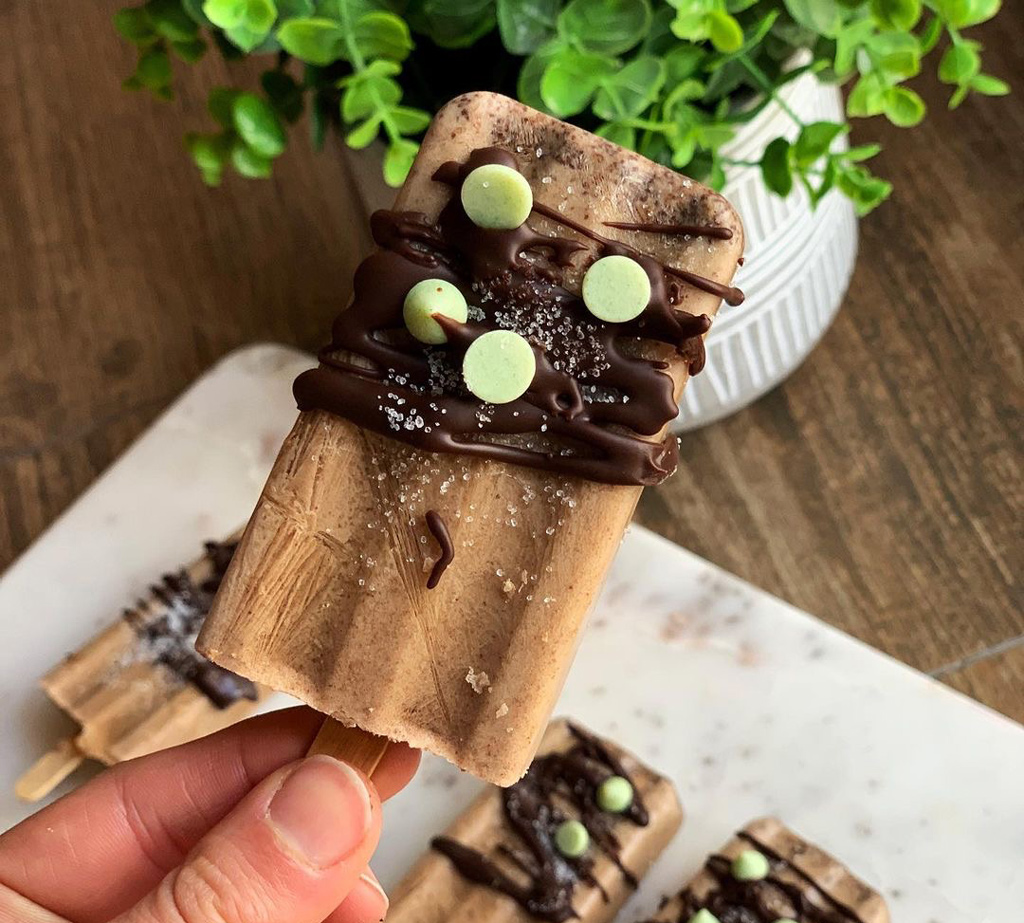 "These chocolate mint cheesecake popsicles have been my favorite snack or dessert at the moment, also because they extremely easy to make! Just blend all the ingredients and done done! Freeze and enjoy!" 
– Maria Fernanda López (
Purely Healthy Living
)
1 Tbsp of peppermint chocolate chips
1 keto chocolate bar
Blend all the ingredients for the popsicles.
Pour the ingredients in a popsicle silicone mold.
Freezer overnight.
Melt the chocolate and drizzle on top of the popsicles.
Top with peppermint chocolate chips.
MariGold ingredients used in this recipe:
MariGold's Type I & III Bovine Collagen rejuvenates your body from within. Our Collagen Peptides help to support strong hair & nails and restore moisture & smoothness to your skin. It also restores ease of movement by replenishing joints and connective tissue, including cartilage and tendons. It can even can help to improve gut & immune function.
Our Keto Mint Chocolate Chip Fat Bombs combine bright mint mixed with allulose sweetened dark chocolate chips, and dark chocolate liquor. It makes for a fat bomb treat of your dreams. Can you say "Thin Mint"?
Also included is our Collagen Peptides and coffee cherry flour – a naturally rich source of potassium and magnesium – two minerals often missing when following a keto lifestyle.