Holiday weight gain is real. I'm sure this comes as no surprise considering the increased amounts of fattening foods, high sugar treats, and holiday drinks. Don't let the holiday wreak havoc on your waistline this season, here are six tips for having a healthy Christmas!
1. Stuff Yourself
Before the party that is. And do it with a healthy meal and water. The best way to avoid all the treats and overeating at the holiday party is to eat before you go. Maybe save a little room for the social eating, but choose carefully!
2. Stop Stressing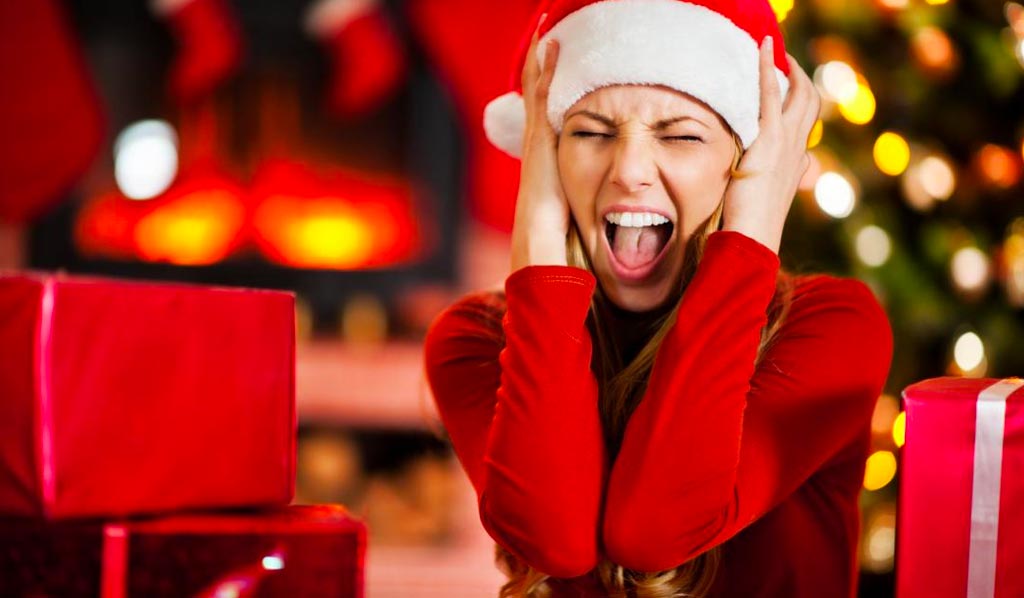 Christmas is stressful. Between all the spending and family drama, a lot of people will turn to stress eating. Take steps to stop this from happening. Don't let your schedule get too full, take a break, and focus on your breathing during times of high anxiety. When the family gets together, avoid touchy subjects and remember to tell yourself to relax.
3. Indulge Mindfully
Let's be real here, you're going to indulge at some point during this season. It doesn't have to ruin your waistline though. When you indulge, make sure it's something you love. Don't just go for the gingerbread man because it's there and it's a holiday tradition. It's easy to eat something just because it's in front of you, so at your next holiday party, don't socialize in front of the dessert table.
4. Go Easy on the Alcohol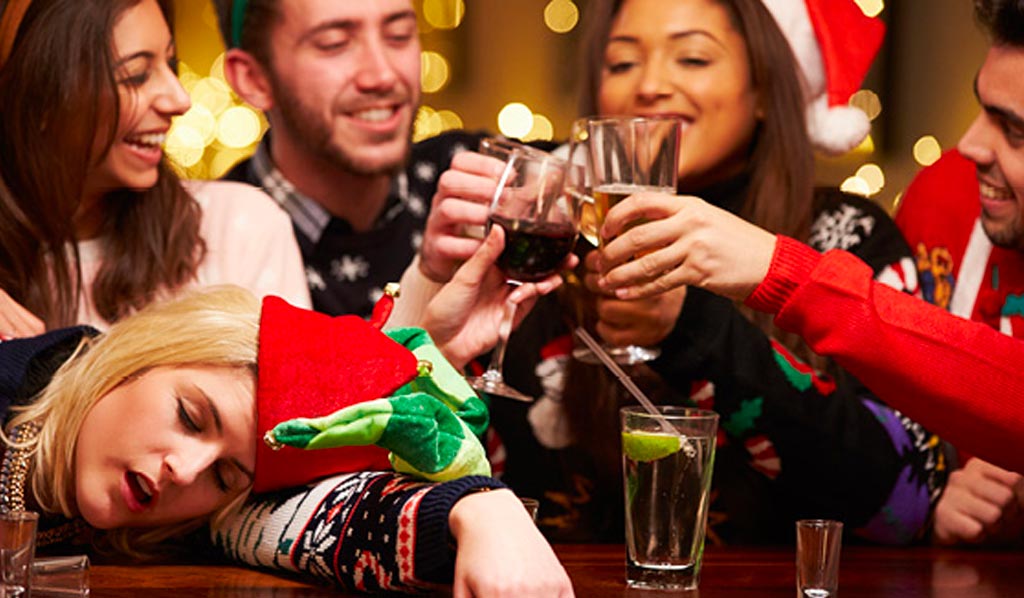 One of my favorite parts about the holiday is a drink called the Peppermint Patty. Filled with Peppermint Schnapps, chocolate, and cream, it's a dream come true. With the stress of running around with the kiddos, I have been known to slurp down several of the calorie packed drink.
While drinks like these are delicious, they're not exactly easy on the waistline. If you're planning on drinking this holiday, try to stick to vodka and a diet mixer or a glass of wine topped with a sugar-free sparkling water. Try not to overdo it on the number of drinks. If you can't live without the Peppermint Schnapps, make that your one indulgence for the night.
5. Move it or Don't Lose it
Activities! Don't sit for too long at any party. Plan an after-lunch family activity. Go for a walk! These small calorie-burning activities will help ward off some of the holiday weight gain. Plus, a Christmas morning flag football game can be tons of fun!
6. Handy Snacks Help!
Don't forget to keep plenty of healthy snacks on hand to grab and go.  Our Cookie Dough, Chocolate Mint, and Lemon Pie all made great, healthy dessert replacements. Same with our limited edition Christmas Pecans!
Few flavor combinations spell "Christmas" more than these. And, when you combine them together with pecans, you end up with a special treat that tastes almost like candy. Except here at MariGold, we've created our LIMITED EDITION Christmas Pecans so you get all the taste without all the sugar! Get Yours!
Hopefully these five tips will help you have a healthy holiday season. Merry Christmas and Happy New Year!