Getting kids to eat healthy can be a sort of art form. They're picky, they can be whiny, and sometimes they're plagued with allergies. The ultimate goal is that, as they start getting older, they have learned to choose healthy foods for themselves. Here are five ways getting kids to eat healthy can be easier than you think.
#1: Let Them Have Treats
A common misconception of healthy eating is that you are never allowed to have treats. This couldn't be further from the truth! The fact is that a "treat" doesn't have to contain loads of sugar and high fructose corn syrup to be considered a dessert.
As your kids develop a more refined pallet they'll come to love healthier alternatives to candy bars. Do a quick search for "paleo desserts" or "natural desserts" and you'll find the following recipes (just to name a few):
Paleo Chocolate Chunk Cookies
No-Bake Lemon Cookie Tarts
Banana Berry Blender Soft Serve
Paleo Coconut Flour Brownies
Devil's Foodcake Doughnuts
Better yet, some dedicated vendors have created amazing products like Chocolate Mint Bars, Lemon Pie Bars, and Fudge Brownie Fat Bombs for treat time.
#2: Give them Options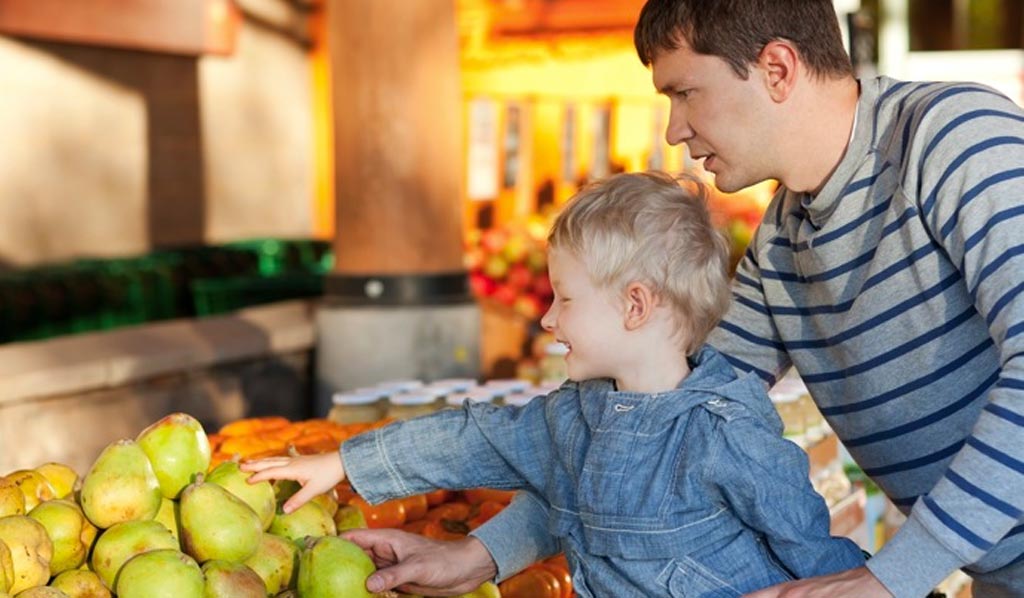 Variety is the spice of life! You're the supply line, so make sure to pick lots of healthy options to have around the house. Schedule regular snacks and meal times, and let them help choose what to eat. They'll appreciate the freedom and because they were involved in the process they are more likely to eat what they're served.
Start taking them shopping with you and them help choose what healthy foods you'll have at the house. You'll become more aware of their food preferences and you can take the time to teach them about nutrition. Have them help cook the meals at home with you!
#3: Be the Role Model
Sorry, but it's going to be impossible to set your kids up for a life of healthy eating if you don't commit to the habits as well. The good news is that you're going to be healthier than you ever thought possible! While this might not be an "easy" discipline to develop, it will be an easy choice.
The choice to eat healthier foods will enhance your health, longevity, and even the frequency and severity of illness. As a parent you're constantly bombarded by the germs and illnesses your kids are subjected to, meaning that everyone needs the healthiest immune system possible; healthy eating is one of your best methods of protection!
It may also address food allergies that you don't even know you have, further improving your energy and mood. A happy parent means happier kids ("If mama ain't happy, ain't nobody happy").
Further, as you discover how food impacts your health, you'll find that some of those traits are reflected in your kids, giving you a better understanding of their needs.
#4: Make Meal Time Fun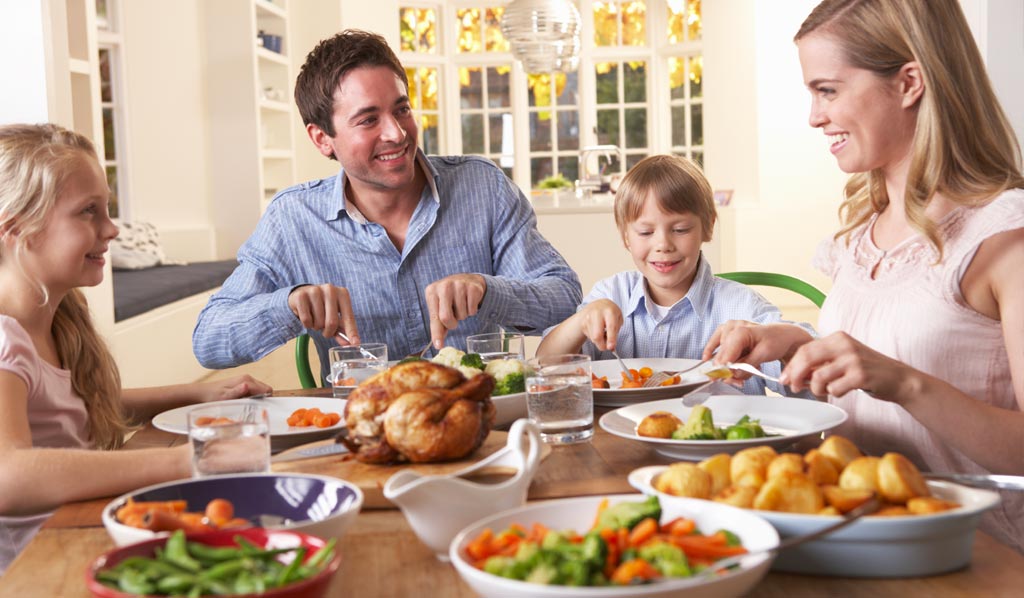 It's a lot more fun to eat a creative meal than a boring one. Organize the foods on their dinner plates into fun designs. Pick more creative names for the foods you're eating. Broccoli will now forever be known as mini trees. We eat celery swords with a bit of nut butter, and we love our razzle dazzle berries! Help them come up with the silly names!
Dinner time isn't just about the food either, it's about having quality family time. Find a list of easy dinner table conversation starters.
Kids always have the best answers and reasonings for questions like "Would you rather be a giant rodent or a tiny elephant?" or "What would you do if you had a million dollars?" When you have fun questions like these, your kids will really start to look forward to dinner.
#5: Have Healthy Options that Taste Good
If you're one of the select few who just enjoys celery or broccoli without any seasoning or dips, more power to you. However, kids aren't usually jazzed up about some plain veggies or raw almonds.
Start sprucing up those healthy options to make them a little tastier. Try apples with almond butter, bananas and peanut butter, cucumber hummus boats, or bell pepper tuna boats! When food tastes good, it's so much easier to get them to eat it.
If you're on the go, it's best to just grab a quick snack like a MariGold bar which is stuffed with healthy ingredients. It's so tasty, they probably won't even notice that it's healthy. Heck, they might just think you're giving them a dessert just for the heck of it!
If you follow these five tips, your kids will eventually learn to make the healthy choices when you're not around. Getting kids to eat healthy is a lot easier than you thought!
---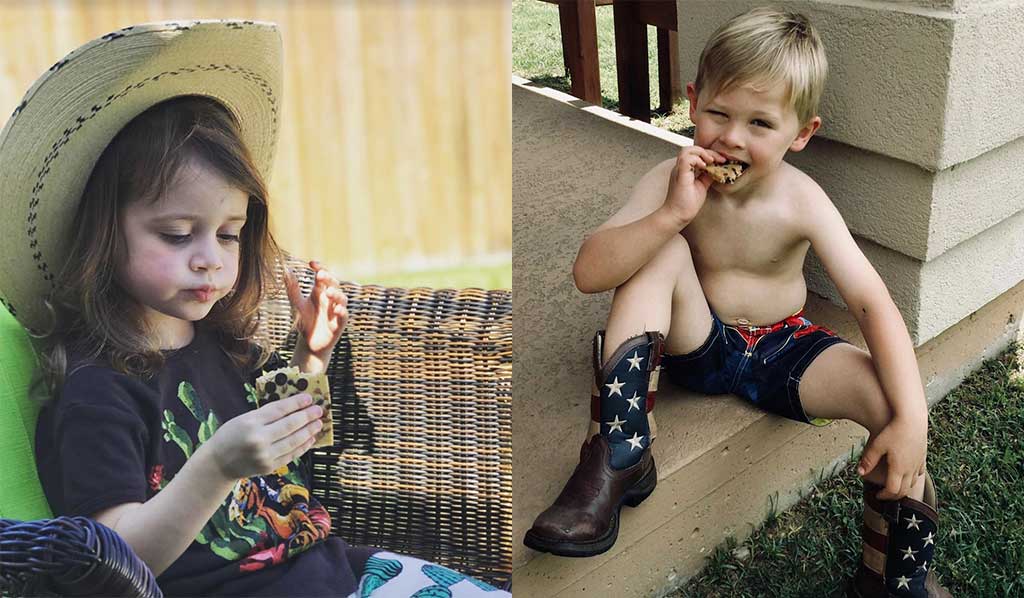 BONUS: Kids LOVE Marigold Bars
No matter what your knowledge or discipline for healthy eating is, you can always give your kids Marigold Bars. All of our products are gluten free, natural, and they TASTE GOOD, all without being filled with sugar, grains, soy, or chemicals. All of our products are non-GMO, organic, and ethically sourced as well.
Better yet, our products accomodate most diets and allergies, including keto, lectin-free, low FODMAP, and more. We also sell both food bars and snacks, so you can keep your kids powered up all day long.