OREO PEPPERMINT BARK OVERNIGHT OATS
(Gluten Free / Simple Ingredients)
The month of December kicks off with National Peppermint Bark Day. The unbeatable combination of mint and chocolate is the perfect sweet indulgence that keeps going all the way through the new year.
The traditional peppermint bark is full of sugar and typically doesn't have any nutritional value.
Until now, of course!
This Oreo Peppermint Bark Overnight Oats by Kat (@katalysthealth) is a healthier version, featuring our MariGold Rich Chocolate Malt Whey Isolate Protein Powder. It's made with clean ingredients that you can even enjoy for breakfast.
It's the perfect (and healthy) excuse to enjoy the seasonal flavors until the end of the year.
Kat (@katalysthealth) creates simple recipes that are gluten free and super tasty! Be sure to check out @katalysthealth on Instagram for more unique, awesomely creative low-carb/keto recipes and treats.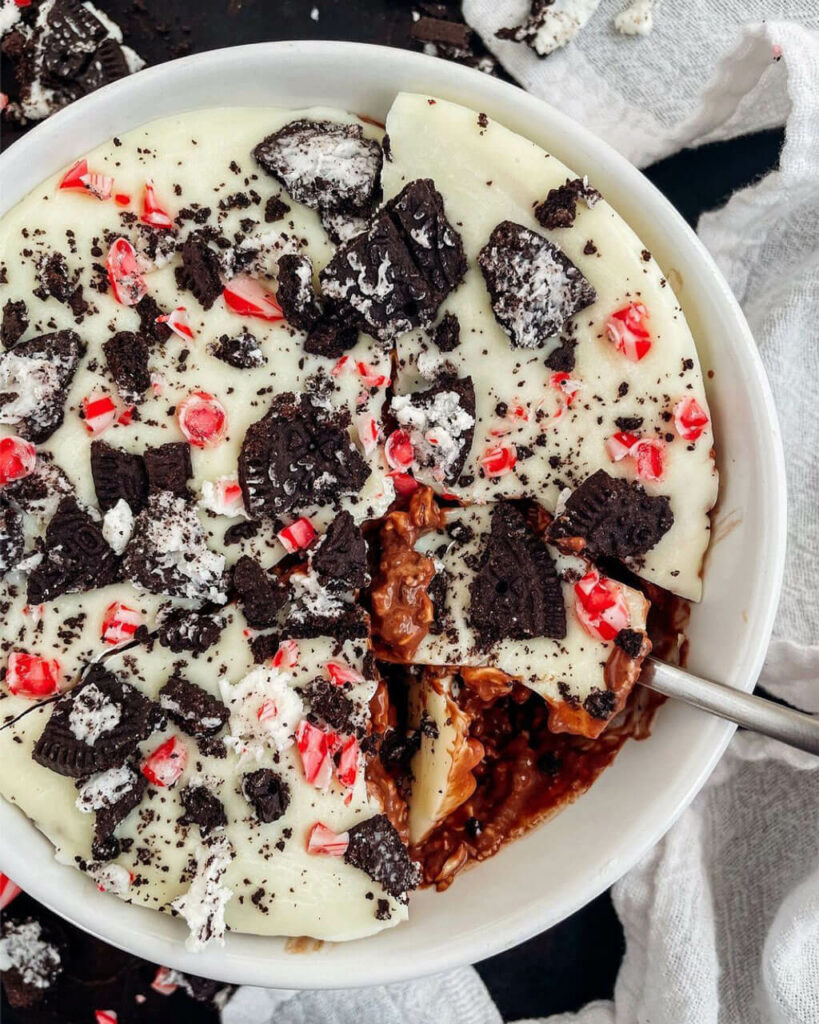 1/2 cup rolled oats
1 tablespoon cocoa powder
2 teaspoons chia seeds
1/2 cup almond milk
1/4 teaspoon peppermint extract
@letsbakebelieve white chocolate, melted
gluten-free @oreo, crushed
candy cane, crushed
Add all oatmeal ingredients to a bowl & mix well.
Place in fridge overnight.
In the morning, top with melted chocolate, Oreos & candy cane.
Chill 10 more minutes, then eat!
MariGold ingredients used in this recipe:
MariGold Whey Isolate is derived from sweet Irish milk given from Truly Grass-Fed™ cows who spend 95% of their time roaming freely and feasting upon the delicious green grasses of the breathtaking Irish countryside.
MariGold Rich Chocolate Malt Whey Protein Isolate has everything you want in a protein drink, and none of the things you don't!