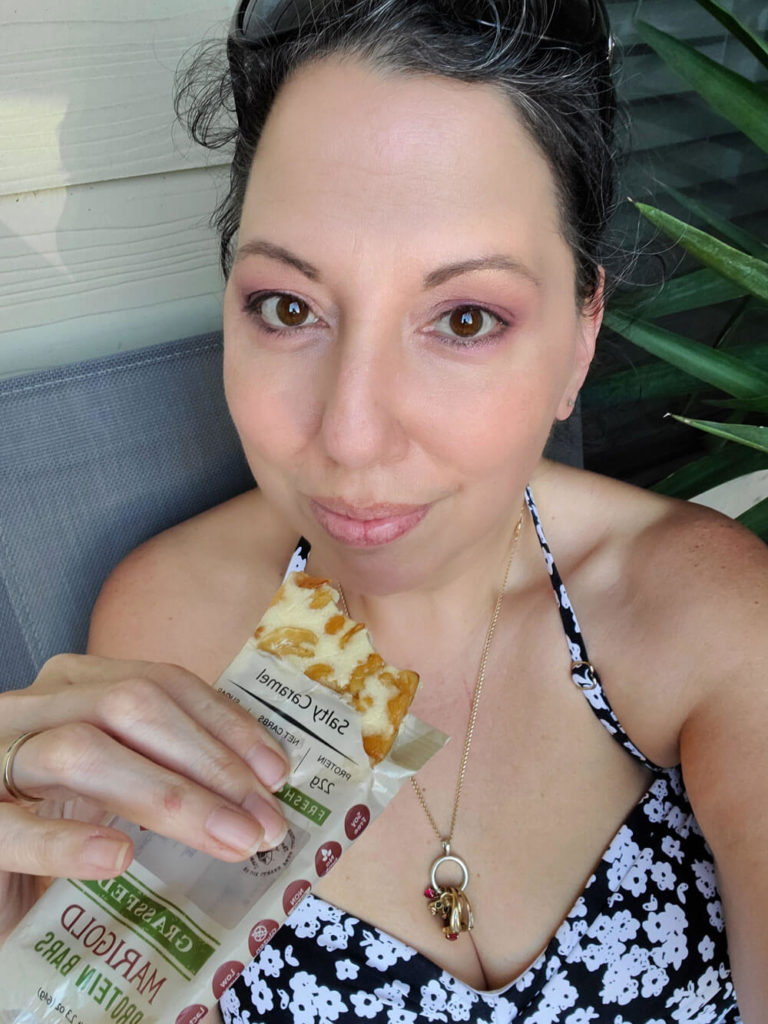 "We love Marigold bars as they are a clean filling breakfast or afternoon snack for us. The ingredients and macros are terrific plus they aren't overly sweet as so many bars tend to be!
There's so many flavors to choose from, we never get bored. So glad to have options like these available."
Rebecca, Recipe Tester – Reviewer
Try Keto.NinFem's Favorite MariGold Bar Flavors
We've put together a
3-Bar Sampler of Keto.NinFem's favorite flavors
, which includes our sweet & savory
Salty Caramel
, delicious & chocolatey
Cookie Dough!
, and warm & spicy-sweet
Ginger Coconut
.
What's included in Keto.NinFem's Favs - 3 Bar Sampler
(Click on a flavor for more information)
Want to try one of our other Samplers?
Find your favorite flavor with our many sampler options:
** NOTE: Our products are
made fresh
, and cannot be returned and resold. If you would like to sample our products to ensure you like the taste and texture, please start with a
3 Bar Sampler
or
Ultimate Fat Bomb Sampler
. **
SHARE THIS PAGE WITH FRIENDS: