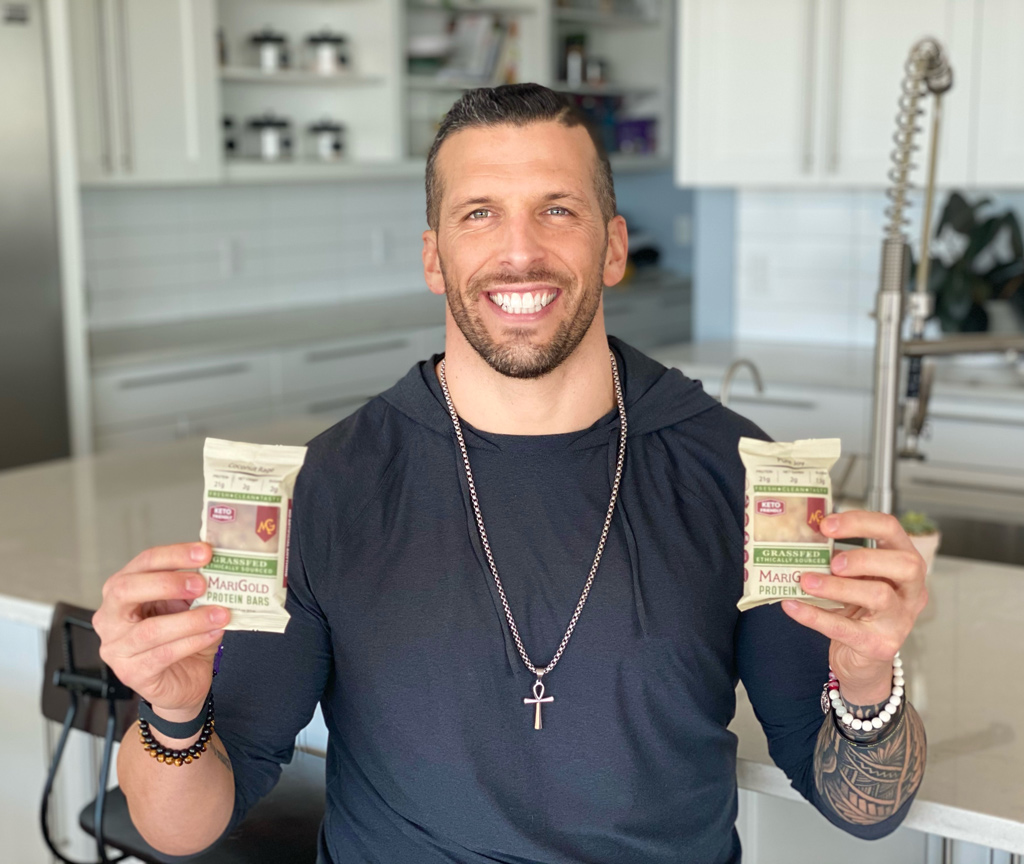 Drew Manning - FIT2FAT2FIT
"Marigold Bars are some of my favorite keto friendly bars out there! I love all of their coconut flavors. They have high quality ingredients, are satiating, and won't knock you out of ketosis!"
Drew Manning – Keto Diet Expert, NY Times Best Selling Author of Fit2Fat2Fit, and Author of Complete Keto
Try Drew Manning's Favorite MariGold Bar Flavors
At MariGold, we LOVE coconut…and Drew does too!
His favorite is our delicious Coconut Lovers Pack!
Dark chocolate coconut. Light chocolate coconut. Toasted coconut. 
We've got you covered!
What's included in Drew's Favorite - Coconut Lovers Pack
(Click on a flavor for more information)
Want to try our Coconut 3-Bar Sampler Instead?
It's a great way to try out the flavors first!
Want to try one of our other Samplers?
Find your favorite flavor with our many sampler options:
** NOTE: Our products are
made fresh
, and cannot be returned and resold. If you would like to sample our products to ensure you like the taste and texture, please start with a
3 Bar Sampler
or
Ultimate Fat Bomb Sampler
. **
SHARE THIS PAGE WITH FRIENDS: