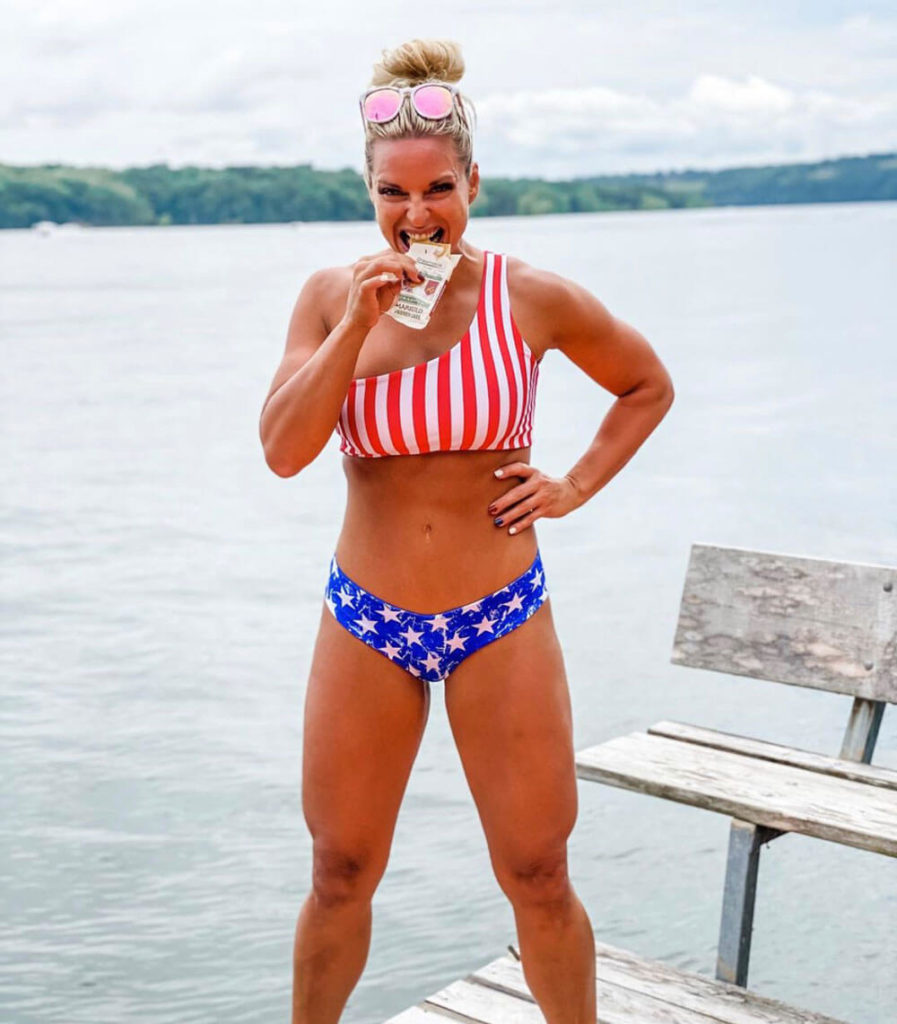 "Living clean is hard! Everywhere you turn there's over processed foods full of sketchy ingredients.
I'm a huge fan of protein, but I live my life on the GO!
Marigold Bars are a dream come true. High quality ingredients like grass fed whey, combined with superior taste and texture make them one of the best bars I've had. They're low in sugar and always fresh.
Our family is a major fan of Marigold Bars!"
Jaime Seeman, MD OBGYN, Omaha, NE
Try Doctor Fit and Fabulous' Favorite MariGold Bar Flavors
We've put together a
3-Bar Sampler of Doctor Fit and Fabulous' favorite flavors
, which includes our sweet & savory
Salty Caramel
, buttery & cinnamon
Cinnabähn
, and delicious & chocolately 
Cookie Dough!
What's included in Doctor Fit and Fabulous' Favs - 3 Bar Sampler
(Click on a flavor for more information)
Doctor Fit and Fabulous loves our NEW Protein Coffee!
Organic Coffee, Premium Protein
MariGold Purista Blends combine Organic Arabica Coffee with Premium Quality Proteins. Each flavor contains 2 shots of Organic Espresso to supercharge your mornings, beat that afternoon slump, or to give your workouts a boost.
Our Purista Blends are non-GMO, Gluten Free, Lactose Free, Soy Free and incredibly delicious!
Doctor Fit and Fabulous also loves our
Grass-Fed Whey Isolate Protein Powder!
MariGold Grass-Fed Whey Isolate Protein Powder is derived from sweet Irish milk given from Truly Grass-Fed™ cows who spend 95% of their time roaming freely and feasting upon the delicious green grasses of the breathtaking Irish countryside.
MariGold WPI is cold processed and micro filtered, leaving it UNDENATURED and incredibly creamy. Then it's INSTANTIZED, with choline rich sunflower lecithin, so it mixes easily into your favorite recipes or shakes.
Our protein powder is also keto-friendly, lectin free, and low FODMAP!
Want to try one of our other Samplers?
Find your favorite flavor with our many sampler options:
** NOTE: Our products are
made fresh
, and cannot be returned and resold. If you would like to sample our products to ensure you like the taste and texture, please start with a
3 Bar Sampler
or
Ultimate Fat Bomb Sampler
. **
SHARE THIS PAGE WITH FRIENDS: