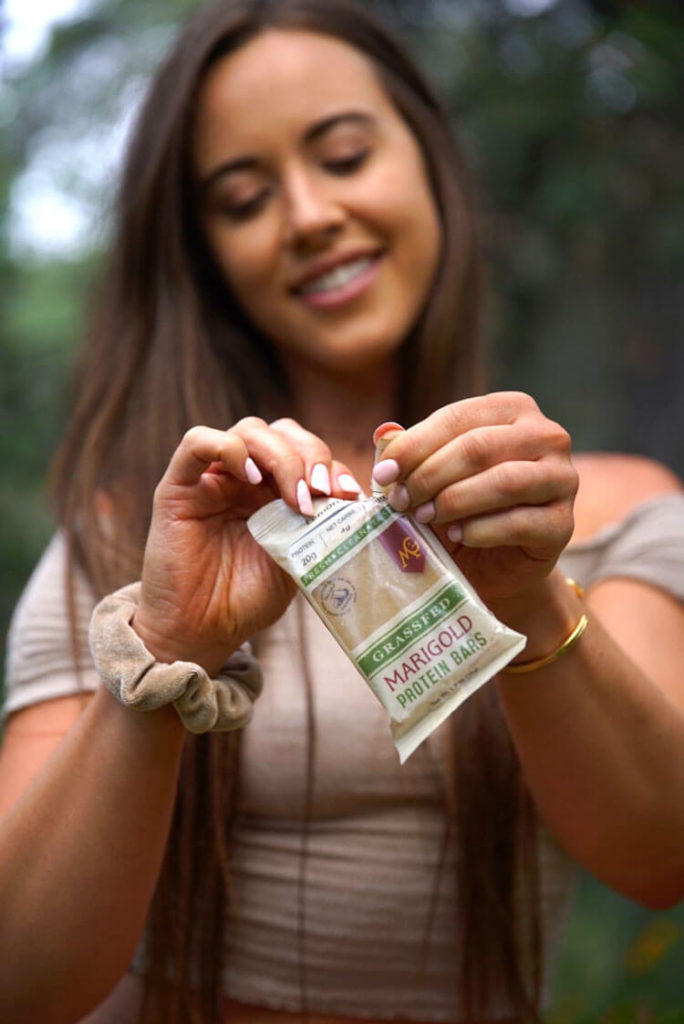 "It's hard to find good quality portable protein sources that don't have additives and fillers that are unnecessary or potentially harmful to the body. And then I found a protein bar that is hand made with grass-fed whey protein, all organic ingredients, non-GMO, gluten and preservative-free. Yea. Marigold bar figured it out. They make great tasting bars (and a variety of other delicious food items with equal quality), made with premium ingredients, and delivered fresh to your front door. I have been hooked ever since I found them.
I often eat them for breakfast if I am on-the-go or as a midday snack. My favorites are Dark & Salty, Double Fudge Brownie, and Chocolate Mint. One bite and I promise you'll be a lifelong fan just like I am."
Brianna Alexander, ACE CPT, Online Coaching
Try Brianna Fit's Favorite MariGold Bar Flavors
We've put together a
3-Bar Sampler of Brianna Fit's favorite flavors
, which includes our savory
Dark & Salty
, the chocolatey
Double Fudge Brownie
, and peppermint fresh
Chocolate Mint
.
What's included in Brianna Fit's Favs - 3 Bar Sampler
(Click on a flavor for more information)
Want to try one of our other Samplers?
Find your favorite flavor with our many sampler options:
** NOTE: Our products are
made fresh
, and cannot be returned and resold. If you would like to sample our products to ensure you like the taste and texture, please start with a
3 Bar Sampler
or
Ultimate Fat Bomb Sampler
. **
SHARE THIS PAGE WITH FRIENDS: